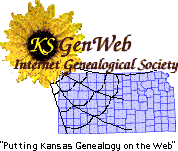 Lincoln
in 1913:
Notable Citizens
---
C. Bernhardt
Among the honored and respected citizens of Lincoln who have done much to perpetuate the early history of this county is Mr. C. Bernhardt, the subject of this sketch. Mr. Bernhardt was chairman of the Pioneer Monument committee, which raised the funds by popular subscription. This was a Herculean task and he spent days and weeks in raising the necessary funds. Mr. Bernhardt was born in Denmark and came to the United States in 1867 and settled in Chicago. From there he came to Junction City, Kansas, in 1869 and in 1875 he came to Lincoln county and took up a homestead near Denmark. His life work has been blacksmithing and farming. At the age of 23 he did not understand a word of English, nor has he ever attended an English speaking school. This fact is all the more remarkable when we consider that he is the author of a booklet, "Indian Raids," of some 75 pages, treating of the massacres by the Indians in 1864-69 in Lincoln county. He has treated his subject in a masterly manner and the work will go down in history as accurate and authentic.
Lizzie McNair
This is the girl who in Missouri was a servant in a ministerís family. When she moved to Lincoln in about 1873 she wrote back to her minister "to send a missionary here. We need one." And she told of how things were here. This letter was sent to Rev. Timothy Hill, the synodical missionary of Kansas. He sent it to Rev. H.C. Bradbury at Minneapolis, so his work began at Lincoln county in 1873. Lizzie was a very good bright girl, a real active churchworker. She afterwards married the county attorney, Frank Beaty.
A. Roenigk
In our travels over the city of Lincoln and in our interviews with its various citizens we have met people in all walks of life. When it became our pleasure to talk to the above named gentleman we found a man posted right up to the minute on the various subjects of the times. Mr. Roenigk is a general harness maker by trade, but of late years he has devoted his time exclusively to the manufacture of a horse collar that is guaranteed not to make a horseís shoulders sore. These goods are made in large quantities and their sale is not confined to Lincoln or Lincoln county, but are shipped into the various adjoining counties. Besides the collars Mr. Roenigk manufactures a stock saddle that has earned much popular favor among horsemen and others who have occasion to use a saddle. Mr. Roenigk is German born and came to the United States at the age of 12 years. At 16 he was apprenticed to the harness trade. He located in Lincoln in 1886 and has lived here since that time. Of late years he has traveled considerably and has made two trips around the world and a side excursion to Panama. These trips were planned by him in order to study his fellow man, no matter what country he found him in. His travels have made him a broad gauged and observing man and one whom it is a pleasure to meet.
---
Return to Lincoln County Kansas Genealogy main page.
---
Bill and Diana Sowers
, Lincoln County Coordinators
Tracee Hamilton, Lincoln County Coordinator
---

Home Page for Kansas
Search all of Blue Skyways
---
Copyright 1997, 1998 by Bill and Diana Sowers