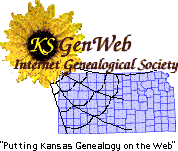 History of
Anderson's
Store
---
Lincoln Sentinel-Republican, July 5, 1984
As the quitting business sale ended at Skip Florenceís Andersonís Store last week, the owner reminisced about its 59-year histry.
Skip bought the business and began his merchandising career May 1, 1975. He came to the store from teaching, and this fall he will return to that occupation, once again as a full-time member of the Lincoln Jr.-Sr. High School faculty.
Andersonís was founded in 1925 by Antone A. Anderson. At that time the business was the dry-goods half of Stites and Anderson, a general store partnership.
In 1940 the firm moved and became Andersonís, with A.A. Anderson the sole owner. The building was destroyed by fire six years later, and the firm relocated to the west half of its present location after a complete rmeodeling of the two floors.
Skip recalls that in 1956 Robert Anderson purchased the business from his father, and Mr. Anderson discontinued his active role in the store. The following year Andersonís was incorporated, and Richard Walters, Andersonís son-in-law, joined the business as stockholder and officer.
In 1964 the building adjoining the store on the east was acquired and a remodeling program doubled the size of the store.
Since then, Andersonís Inc. has acquired the Bon Marche in Concordia and Hamburgís in Abilene. Robert Anderson and Walters are the respective managers of these two stores. In 1975, Lance Rowlen, who managed Andersonís at Lincoln, resigned, and this is what prompted the firm to sell the business in Lincoln to Florence.
For the past nine years, Skip has contiued the Andersonís tradition of personal service to the storeís customers.
---
Return to:[Lincoln County Kansas Genealogy][Lincoln County Kansas Queries]
---
Bill and Diana Sowers
, Lincoln County Coordinators
Tracee Hamilton, Lincoln County Coordinator
---

Home Page for Kansas
Search all of Blue Skyways
---
Copyright 1997, 1998 by Bill and Diana Sowers