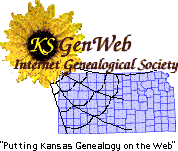 Robbery of
Farmers National Bank
in 1932
---
Lincoln Sentinel-Republican, 25 August 1994

Editor's note: Occasionally a story from out of the past is uncovered when someone finds a stash of old newspapers. Such is the case with this 62-year-old report from the Lincoln County News in 1932. It was published as follows:
Three bandits, two masked and armed and dressed in overalls, the other unmasked and well-dressed, held-up and robbed the Farmers National Bank here this morning of about $1300 in currency and an unknown amount in bonds.
While the well-dressed man watched outside, the other two, early this morning, opened the rear window of the bank and crawled inside to wait for the arrival of bank officials.
At 7:40, F.Aufdemberge arrived and was forced to lie face downward with hands and feet tied in wire. Howard Lounsbury arrived half an hour later and likewise was compelled to lie down, but only his feet were tied. Lounsbury's little three-year-old son, Jim Lounsbury, who was left at the bank by his mother, played around inside the bank while the robbery was being committed and was unharmed.
At 8:40, when the time-lock was released, the bandits opened the vault, put the currency and bonds in a sack and left by the way they came.
The well-dressed man picked them up in a tan Chevrolet down the alley, but they escaped, leaving no other clues.
Before they left the bank, one of the men returned to Lounsbury the $5 bill he had taken from Lounsbury's pocket, and one of them offered Aufdemberge a cigar "on the new president."
The daring robbery was committed within plain view of passers-by through the large windows, but the well-dressed man was in front, spectators said, giving his companions cues to lay low or work fast by gestures before the window.
The loss in bonds, Cashier John McReynolds says, is not great. Most of the bounds were registered, and absolutely useless to the bandits, while the numbers and owners of all the unregistered bonds were kept by the bank, and can be used for identification if the bonds are found.
The loss was entirely covered by insurance, and the other Lincoln banks are supplying the Farmers National with cash to do business with in the emergency.
---
Return to:[Lincoln County Kansas Genealogy][Lincoln County Kansas Queries]
---
DO YOU HAVE
QUESTIONS, COMMENTS, CONTRIBUTIONS FOR US?
Bill and Diana Sowers
, Lincoln County Coordinators
Tracee Hamilton, Lincoln County Coordinator
---

Home Page for Kansas
Search all of Blue Skyways
---
Copyright 1997, 1998 by Bill and Diana Sowers