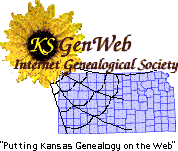 Beverly Church's
Centennial Coincides
With Town's
---
Lincoln Sentinel-Republican, 7 August 1986
This summer, the Beverly Community Church will reach its 100th milestone. The anniversary will be celebrated Saturday and Sunday, Aug. 16 and 17, with a special program of activities including guest speakers and a potluck dinner.
The church anniversary is being celebrated in conjunction with the town's centennial.
All who attended the Beverly celebration on Saturday are especially invited when the church anniversary will open with a service and special music commemorating the 100 years in the church sanctuary, says the Rev. Michael Longden, Pastor.
Rejoining and festivities will continue the following morning with worship services and Sunday school. The congregation will continue its celebration of the church centennial with a potluck dinner at the Beverly Township Hall, after the morning services.
Sunday, a second worship service, include special music, will be held in the church sanctuary.
The pastor said this week that the congregation is looking forward to having several special speakers during the weekend observance. They include Pastor Vern J. Denham of Terre Haute, Ind.; Bob Clark of Salina; Howard Tannahill of Tennessee, and Carol McCormick of Arkansas. …
Construction on the Beverly Community Church building was started in 187 and was completed during the summer of that year.
The church was granted a charter as the First Missionary Baptist Church of Beverly on Aug. 30, 1886, but "the real beginning of this church was (when) a handful of people met in the old Colorado school house before the town of Beverly was started," church historians say.
The early-day group was led by the Rev. J.A. Woody, a pioneer Baptist preacher.
When the town of Beverly was started, the group organized the present church. It was reorganized as the Beverly Community Church on July 1, 1926, its charter dated Feb. 7, 1927.
---
Return to:[Lincoln County Kansas Genealogy][Lincoln County Kansas Queries]
---
Bill and Diana Sowers
, Lincoln County Coordinators
Tracee Hamilton, Lincoln County Coordinator
---

Home Page for Kansas
Search all of Blue Skyways
---
Copyright 1997, 1998 by Bill and Diana Sowers