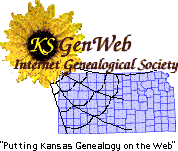 St. Patrick's
Catholic Church
Memorials
---
Many of the earliest members of St. Patrick's Catholic Church in Lincoln purchased stained glass windows or plaster Stations of the Cross for the building, either as a donation or in memory of a family member. The following is a list of purchasers of windows and Stations of the Cross.
Windows
Mrs. John Gallagher (over interior doors into church)
Choir of 1906 (upstairs in choir loft)
Philip and Bertha Ackerman (upstairs in choir loft)
James, John and Joseph Garrity (upstairs in choir loft)
John Whalen and Family (over the outer entrance to the church)
Nicholas and Margaret Whalen (rear of church)
Edmund and Bridgid McNamara
John and Anne Ryan and family
Sister Octavius McCurdy
P.J. and R.T. Ackerman
John, Margaret and Mary Dunn
Timothy and Sarah Foran
James Mulloy Jr. (rear of church)
Mrs. Frank Cornellison
Michael and Margaret Haley (in foyer)
Robert and Bridgid Dudley (in foyer)
Stations of the Cross
I St. Patrick's Knights of Columbus
II St. Patrick's Altar Society
III Michael haley Sr. and Francis L. Haley
IV Mrs. A.E. Achterberg and family
V (In memory of) James W. and Agnes M. Dillon
VI Henry Zink and family
VII Donated by the Sarto Club
VIII St. Patrick's Parish
IX Catholic Ex-servicemen of Lincoln Co.
X Owen Healy and family
XI Tim Foran and family
XII Michael Follard
XIII (In memory of) Bridget C. McCurdy
XIV Young Ladies Sodality
---
Return to:[Lincoln County Kansas Genealogy][Lincoln County Kansas Queries]
---
Bill and Diana Sowers
, Lincoln County Coordinators
Tracee Hamilton, Lincoln County Coordinator
---

Home Page for Kansas
Search all of Blue Skyways
---
Copyright 1997, 1998 by Bill and Diana Sowers