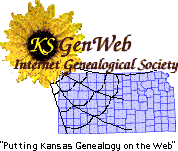 One
Cemetery's
Story



By Tracee Hamilton,
Lincoln County Lookup Volunteer




About seven miles west of Lincoln on Highway 18 is a small cluster of tombstones on the north side of the highway. When I was a girl my grandmother and I waded through waist-high weeds in order to see the stones, and I remember being thrilled to find one of them had been a musician in what I then thought was the Civil War. Nearby still stood the foundation of an abandoned farmhouse, and what we had found was a family plot.

Of course, we weren't the first to find it, but when you are a child you like to pretend otherwise. Now the plot is mown and easily seen from the highway and I still visit it on occasion, but never with that first thrill of discovery.

I know from my more recent visits that the tombstone of the "musician" actually belongs to a War of 1812 veteran, not a Civil War veteran. I know that several of those buried there are children who died of diphtheria in 1878. Even more sadly, their father – a Civil War veteran – had been drowned in the Saline River just weeks after their death. How did the wife and mother of the family cope with such a barrage of bad fortune?

Here is a transcription of the tombstones:

Joshua Simmons
b. 6.13.1831
d. 7.27.1878
Rebecca Simmons
d. 9.1.1878
Charles W. Simmons
d. 9.10.1878
Allen Simmons
d. 9.12.1878
Charles G. Minnick
b. 5.24.1798
d. 3.15.1889


While indexing the 1950s Lincoln Sentinel-Republicans for obituaries, I found a series of articles about the little unnamed plot and some of those buried there. It is interesting to see how the story of the people buried on the hill came to light. The articles appear in chronological order below.

July 1, 1954: "Story Of An Early Day Drowning Is Recalled By A Former Resident"
Dec. 30, 1954: "Pioneer Civil War Veteran's Grave Finally Receives Suitable Marker"
May 22, 1958: "New Evidence Revives Interest In Death of an Early Day Resident"
May 29, 1958: "Research on Death of Old Soldier Brings Out Some Interesting History"
June 19, 1958: "Local Civil War Veteran's Grave Attracts State-Wide Attention"
July 24, 1958: "Is Veteran of the War of 1812 Buried on a Farm Near Lincoln?"
August 7, 1958: "Interest In Unmarked Soldiers Graves Continues to Receive Wide Attention"
Sept. 4, 1958: "Much Kansas History in Historical Files"
Nov. 6, 1958: "Arrange Program for Dedication of Marker"
Jan. 8, 1959: "Marker For Last Resting Place Of Charles G. Minnick Is Received"
Jan. 22, 1959: "To Supply Marker For Minnick Grave"
July 2, 1959: "Minnick Marker Set"
Sept. 17, 1959: "Old Soldiers Graves Given Recognition"


In addition, I recently found an article about Mr. Minnick in the Sylvan Grove Sentinel written shortly before his death.

And the big news: Another Civil War veteran has been found at this site! Joshua's father Edward Simmons' grave has been found and marked with a government tombstone and he will be honored in a ceremony on May 26, 2012.

---
Return to:[Lincoln County Kansas Genealogy][Lincoln County Kansas Queries]
---
DO YOU HAVE
QUESTIONS, COMMENTS, CONTRIBUTIONS FOR US?
Bill and Diana Sowers
, Lincoln County Coordinators
Tracee Hamilton, Lincoln County Coordinator
---

Home Page for Kansas
Search all of Blue Skyways
---
Copyright 1997, 1998 by Bill and Diana Sowers