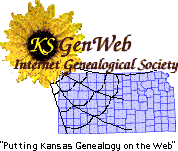 Bradbury Monument
an Imposing
Memorial
---
Lincoln Sentinel-Republican, Dec. 20, 1928
Large Granite Obelisk May Be Seen From Roads

The imposing memorial monument to the late Rev. Henry C. Bradbury was erected in the Lincoln Cemetery last week.

The memorial is composed of Barrie granite, grey, and is made up in four sections resting on a concrete base. The first granite section or basic unit is four feet square and perfectly plain.

The second section is smaller than the base and bears the name BRADBURY in capital letters on the east and west faces of the stone.

The third section, smaller at the base, but higher than the first two sections, bears the following inscription cut deeply into the east face of the stone:

Rev. Henry C. Bradbury. Served as Sunday School Missionary to the Lincoln Presbyterian Church and the community at large from 1873 to 1880, and after that, to the end of his life. His one and only calling was that of unselfish Christian service, time, strength and substance, he gave them all for the uplift of others.

On top of this section is a plain grey obelisk and serves to complete the 14 feet which is the height of the monument.

The memorial is so located that it can been seen from the roads surrounding the cemetery. Standing at the stone, the observer gets an excellent view of the eastern section of Lincoln, and the country surrounding east Lincoln.

The memorial was acquired by a $900 fund from popular subscription obtained through the efforts of a committee composed of J.A. Schellinger, J.E. Hunter and Harve Hartzell.
---
Return to:[Lincoln County Kansas Genealogy][Lincoln County Kansas Queries]
---
DO YOU HAVE
QUESTIONS, COMMENTS, CONTRIBUTIONS FOR US?
Bill and Diana Sowers
, Lincoln County Coordinators
Tracee Hamilton, Lincoln County Coordinator
---

Home Page for Kansas
Search all of Blue Skyways
---
Copyright 1997, 1998 by Bill and Diana Sowers