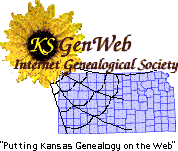 Ripley's and the
Suitcase
Tombstone
---
Lincoln County News, June 29, 1933
Ripley of believe-it-or-not fame selected the tombstone of J.S. Jacobs in the Lincoln cemetery for one of his astonishing statements last week. The cartoon appeared in the Wichita Beacon.
The stone is in the form of a dummer's sample case, remarkably well cut even to such details as the keyhole. It bears the following inscription, spelling and all:
Here is where he
Stoped Last
J.S. Jacobs
Died June 11, 1891
Aged 42 yr.
The stone is located near the south side of the cemetery and is made of marble, mounted on a rough sandrock base. The stone is the work of H. Sahlmann, an expert tombstone cutter and bricklayer, much of whose work may be seen in the older section of the cemetery.
To read more about the Suitcase Tombstone, click here.
Photo of J.S. Jacobs' tombstone
---
Return to:[Lincoln County Kansas Genealogy][Lincoln County Kansas Queries]
---
DO YOU HAVE
QUESTIONS, COMMENTS, CONTRIBUTIONS FOR US?
Bill and Diana Sowers
, Lincoln County Coordinators
Tracee Hamilton, Lincoln County Coordinator
---

Home Page for Kansas
Search all of Blue Skyways
---
Copyright 1997, 1998 by Bill and Diana Sowers