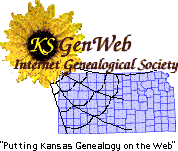 Vera
Meek's
Tombstone
---
Lincoln Beacon, Dec. 23, 1897
While living on a farm in Madison township some two years ago Mr. and Mrs. Milford G. Meek lost their little baby girl, Vera, then just past one year old. Afterwards, the father went to Ohio, but he did not forget the precious spot where lay his only child. He recently had a very pretty little white marble monument made and sent on to his father to be put at the head of the little grave. It came last week and the writer happened to be present when it was unpacked. On its top is a pair of little shoes, one standing in a natural position, the other laying on its side. They suggest the age and size of the little sleeper whose death meant so much to that home. The design and good workmanship make it a very neat little stone. It shows the tender affection of the father for his child and proves him to be a man of good impulses.
To see a photo of the Vera Meek tombstone, click here..

---
Return to:[Lincoln County Kansas Genealogy][Lincoln County Kansas Queries]
---
DO YOU HAVE
QUESTIONS, COMMENTS, CONTRIBUTIONS FOR US?
Bill and Diana Sowers
, Lincoln County Coordinators
Tracee Hamilton, Lincoln County Coordinator
---

Home Page for Kansas
Search all of Blue Skyways
---
Copyright 1997, 1998 by Bill and Diana Sowers