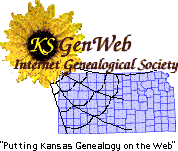 David
Shaver's
Monument
---
Lincoln County News, Sept. 27, 1934

Dave Shaver, one of the earliest settlers in the Bashan neighborhood, and also one of the few remaining veterans of the Civil War, was in Lincoln last week from Salina, where he now makes his home. His visit here at this time was for the purpose of overseeing the erection of a novel monument on his lots in the Lincoln Cemetery. Inscribed on the monument is a reproduction of the original log house built by Mr. Shaver when he first settled on his homestead in 1871, and the inscription also carries this information. Mr. Shaver, who is now in his 88th year, still owns the farm upon which he homesteaded, but the old loghouse was torn down many years ago and a fine new residence built in its place. Many of the older residents of the Bashan community remember the old log house and many of them have visited the local cemetery to see how closely the reproduction resembles the original log house as they remember it. Preston Shaver, a son of Dave Shaver, now lives on the old Shaver homestead.
To see photos of the tombstone, click here and here.
---
Return to:[Lincoln County Kansas Genealogy][Lincoln County Kansas Queries]
---
DO YOU HAVE
QUESTIONS, COMMENTS, CONTRIBUTIONS FOR US?
Bill and Diana Sowers
, Lincoln County Coordinators
Tracee Hamilton, Lincoln County Coordinator
---

Home Page for Kansas
Search all of Blue Skyways
---
Copyright 1997, 1998 by Bill and Diana Sowers