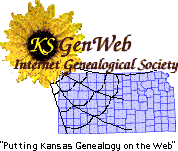 Temperance
Disturbance
in 1876
---
"A Bold Dash"
Saline Valley Register, Dec. 6, 1876
On Monday evening about 9 o'clock, and while the majority of our business houses were yet open,and the streets full of people, an attack was made upon the drug store of R.F. Bryant, by some persons unknown, and in an incredibly short space of time, every window in the establishment, five in number, were completely demolished – the sash as well as glass being shivered into pieces. They then entered the building, and striking right and left, made terrible havoc with the glassware, destroying a large amount of drugs and patent medicines. Their work completed, they quietly withdrew, and all the crowd, who had in the meantime assembled, could do, was to look at the destruction and wonder. It is supposed the work was done by excited and enraged women, who, having seen and felt the evils of intemperance, determined to put a stop to its use and sale, but whatever their grounds may be for supposing that the Dr. has violated the law we can see no excuse for wantonly destroying his property. After having gained an entrance to the building, if they had sought out the obnoxious fluid, and destroyed that alone, it would not have been so bad, but instead of this, not a drop of whisky was destroyed, but about $140 worth of drugs, medicines, etc., were destroyed. Unless in very flagrant breaches of the law, we are opposed to as harsh measures as those above resorted to. It is setting a precedent of which the result cannot always be seen. While we uphold no man in abusing the law, we at the same time, would advise moderation and forbearance on the part of those feeling themselves aggrieved.
---
Return to:[Lincoln County Kansas Genealogy][Lincoln County Kansas Queries]
---
DO YOU HAVE
QUESTIONS, COMMENTS, CONTRIBUTIONS FOR US?
Bill and Diana Sowers
, Lincoln County Coordinators
Tracee Hamilton, Lincoln County Coordinator
---

Home Page for Kansas
Search all of Blue Skyways
---
Copyright 1997, 1998 by Bill and Diana Sowers