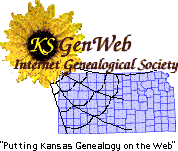 Murder of
Jesse Turner
in 1888
---
"Murdered"
Lincoln Beacon, Jan. 5, 1888
Our heretofore peaceable community was thrown into much excitement last Tuesday by the report that Pat Cleary of Franklin township had shot and killed Jesse Turner, a neighbor. Cleary gave himself up and claims the act was done in self-defense. Coronor DeArmond summoned a jury and accompanied by the sheriff and other parties repaired to the scene to hold an inquest. The jury selected was as follows: Dr. Cogswell, J.I. Tolliver, Geo. Bertleson, M. Gragg, R.S. Wilmarth and C.B. Stover. The affair was the culmination of a quarrel of years standing. Both men bear hard reputations. Cleary claims that Turner snapped his revolver at him twice when he fired in self-defense, killing Turner instantly. It is said that both men have been carrying revolvers for each other for some time. The result of the inquest is not yet known. Further particulars will be given next week.
LATER – Since the above was placed in type the coroner returned from the scene, bringing the body to town, and at the hour of going to press the inquest was in progress, attended by County Attorney Coad, assisted by Mr. Downey. The report of the case as given by Cleary is not supported by facts as they appear. The inquest will probably develop the truth.
Mr. Turner was shot just over the left eye, by a ball from a .44 calibre revolver. The body was found by the officers about dark on Tuesday, lying by the side of the road a few rods from Cleary's house. The shooting is said to have taken place about 9 o'clock in the morning.
For more on the Cleary family, click here.
---
Return to:[Lincoln County Kansas Genealogy][Lincoln County Kansas Queries]
---
DO YOU HAVE
QUESTIONS, COMMENTS, CONTRIBUTIONS FOR US?
Bill and Diana Sowers
, Lincoln County Coordinators
Tracee Hamilton, Lincoln County Coordinator
---

Home Page for Kansas
Search all of Blue Skyways
---
Copyright 1997, 1998 by Bill and Diana Sowers