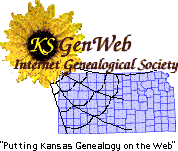 Blackmailer
Dooley
Gets His
---
Barnard Bee, 28 April 1910
Paul Dooley, the erstwhile Barnard citizen, was found guilty at Beloit Monday of burglary, and was given an indeterminate sentence by Judge Pickler – 6 to 20 years.
This puts it up to the prison board, which consists of the warden an [sic] directors, to say when Mr. Dooley has had enough. A couple of attempts ot [sic] escape would probably net him the full 20 years.
Some time last August or September a pleasant-faced young man of good appearance came to Barnard enquiring for work. He succeeded in getting several small jobs, and seemed to be very handy at anything he undertook. This young man, who gave his name as Fred Howe, was engaged as one of the crew to build sheds and other buildings, for the Leideigh & Havens Lumber Yard, which was just then starting up in Barnard. He did his work so well that Manager Wilson gave him many small jobs to do. Howe, or Dooley, was very close-mouthed, and evaded any effort of associates to find out anything of his past.
On Friday, Oct. 29, '09, it was whispered around that the sheriffs of Lincoln and Mitchell counties were in town on a still-hunt for the originator of a black mailing scheme. John Oberman, a farmer of the Asherville community had received a letter demanding that he leave $200 on that day at this lumber yard, or suffer dire consequences. Oberman arranged with the authorities to leave a dummy package for the black-hand artist, which was done, and while the two sheriffs lay watching the deadfall, Dooley, who tumbled to the presence of the officers, quietly went to Selders' livery stable, got a rig, and hiked out. This was about five or six o'clock in the evening. It seems that he drove straight to Asherville, and broke into a store, but was caught in the act, and after a redhot chase of about ten miles in buggies, was caught at the home of Mose Dooley, who is Paul's brother. He was put in jail at Beloit, where he was kept until the trial last week. He made three attempts at escape. First, he tried to chop his way out; next he tried to pick the cement and rock from around the base of the window bars, and the last attempt was to have been made by an assault on the jailers, for which purpose he had made a billy out of iron.
A couple of days before Dooley's trial for burglary came up he tried for insanity and was found to be sane.
It develops that some time ago Dooley succeeded in extracting some money from the late Adolph Hirsch, of Mitchell county, by means of a blackmailing letter similar to the one mailed Oberman. It was also brought out at the trial that he had served a 16-month sentence in the Nebraska penitentiary for stealing.
An inspection of Dooley's room here after his arrest indicated that the fellow was something of a genius in the way of secretiveness. He had arranged a sliding bar on the inner side of the door, which he could manipulate either from the inside or outside. It was to prevent anyone from unlocking the door from the outside during his absence, as well as to prevent anyone from quietly surprising him in the room. It was ingeniously contrived, and would require close scrutiny to discover it from the outside. He had also removed a large section of the baseboard and dug out lathing and plastering, thus providing a cunning hiding place for loot, although none was found after he had gone. Some type metal, part of which he had melted down, some plaster-of-paris, a coil of fuse, wire and keys were among the odds and ends found.
---
Return to:[Lincoln County Kansas Genealogy][Lincoln County Kansas Queries]
---
DO YOU HAVE
QUESTIONS, COMMENTS, CONTRIBUTIONS FOR US?
Bill and Diana Sowers
, Lincoln County Coordinators
Tracee Hamilton, Lincoln County Coordinator