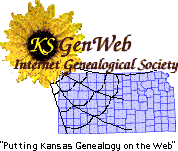 Mrs. E.H. Doolittle
Writes of Her Arrival
In Sedro-Woolley, Wash.
---
Lincoln Republican, 24 October 1907

Here the Doolittle family are at Sedro Woolley, Wash., we have been here just one month and of course have looked around some and now try to make my word good and write a short letter to the Republican so our true and tried old friends and neighbors that I promised to write to might each and all hear of our whereabouts from the one writing for the present.
So far it has been very agreeable and pleasant it really was more like Lincoln than a strange place as we rolled up into this town there were so many familiar faces from Lincoln people that met us with a warm reception and kindly entertained us for a week when Mr. Doolittle, Frank as he is more familiarly known there, arrived with his car of horses and household goods. Mr. Geo. Greene had a house in waiting and we soon gathered ourselves together as one family thankful to our Heavenly Father that we had all been spared to once more meet around the earthly board in such good health.
To say we met with a great chance scarcely describes the difference, it was so hot and dry when we left Lincoln Sept. 6 but before we reached Denver it was cool enough to need cover and we have never seen a day of hot weather since, 70 above is as warm and about 50 above as cool, the nights all cool, no wind; not all sunshine; several rainy days, but all say not the rainy season it has been. Eight or ten days of beautiful sunshine now, not a drop of rain, heavy dews at night.
All vegetation is about as fresh and green here now as it was there in the middle of July and the fruit just immense. Apples, pears, prunes, plums and blackberries all have gone to waste, there is such an abundant crop, fine gardens plenty of all kinds of fresh vegetables, lettuce, radishes, cucumbers, green onions, fine roasting ears and great big cabbage. Children all in school, and like it very well. I will not attempt to describe our trip, as so many have taken it and its only the old story just a little to late to make connections and we were Monday till Saturday on the road no accidents befell us, but all very tired.
We had the honor of having William Jennings Bryan on the train with us from Denver to Nampa, Idaho, of course at principal towns the train was met with bands of music and crowds to greet the next Democratic nominee for President. He gave several short talks and the music was fine. I have met nearly all the Lincoln people and the most of them are healthy and all seem [to] have pleasant homes and such beautiful flowers, roses, dahlias, sweet peas and pansies in full bloom. Quite a goodly number of Lincoln people and others met us at Chan. Ingham as a surprise on Mr. Ingham it being his 68th birthday, the 4 inst. It scarcely seems as though it was my home yet the pleasant and agreeable it will be a long time before any place will be like home as Lincoln. We have nice home like churches and good Sunday schools and preaching. – Mrs. E.H. Doolittle
---
Return to:[Lincoln County Kansas Genealogy][Lincoln County Kansas Queries]
---
DO YOU HAVE
QUESTIONS, COMMENTS, CONTRIBUTIONS FOR US?
Bill and Diana Sowers
, Lincoln County Coordinators
Tracee Hamilton, Lincoln County Coordinator
---

Home Page for Kansas
Search all of Blue Skyways
---
Copyright 1997, 1998 by Bill and Diana Sowers