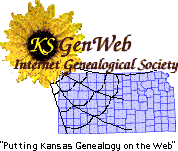 Surprise Party
For
Dr. Hultner
---
Lincoln Republican, 12 June 1913

Last Friday evening about 30 of Dr. Hultner's friends gave him a grand surprise at the home of Tom Brann jr. They met at the Fountain Drug Store and were all taken out by autos. Dr. Hultner was summoned on account of serious burns received by Tommy. Dr. Hultner was struck with consternation when he arrived to find the room packed with men, and Tommy the jolliest of in the bunch. The evening was spent playing cards and having a social good time. John McCurdy made the presentation speech, presenting Dr. Hultner with a handsome watch charm. Speeches were also made by Abe Marshall, who was introduced as "a well known orator of the Saline Valley," E.S. Bower and Tom Brann. The latter's speech was especially appreciated. Supper was served at a later hour and all agree that they had had "the time of their lives."
A photo of this night survives, and it features many of the prominent businessmen of Lincoln County. Written on the front is "6-6-1913 8 pm to 2 am". You can see it at the Lincoln County Images page; the original is held by the Lincoln County Historical Society.
---
Return to:[Lincoln County Kansas Genealogy][Lincoln County Kansas Queries]
---
DO YOU HAVE
QUESTIONS, COMMENTS, CONTRIBUTIONS FOR US?
Bill and Diana Sowers
, Lincoln County Coordinators
Tracee Hamilton, Lincoln County Coordinator
---

Home Page for Kansas
Search all of Blue Skyways
---
Copyright 1997, 1998 by Bill and Diana Sowers