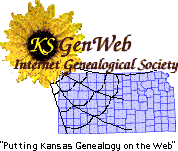 Dr. Songer's
Biggest
Surprise
---
Lincoln Sentinel-Republican, 29 May 1980

Undoubtedly the biggest surprise to Doctor Songer, his family and his public during "To Doctor Songer with Love" production at Lincoln Grade School auditorium Sunday was the appearance of a Doctor Songer Baby who came all the way here from a village near Rotterdam, Holland. She is Beatrix Henriette Schwencke-Boodt.
The Sentinel is pleased to publish her speech to Doctor Songer made during Sunday's program.
"My very best wishes on this special appreciation day. I think you must be wondering who I am. You don't recognize me and you think you have never heard my voice before.
"In this you are wrong; you did hear my voice before, though it sounded quite different then. You heard the first sounds I ever made, and your face was the first face I ever saw. But, many other people can say the same, I suppose.
"In my case you have to go back in your memory 35 years, to the end of a highly regrettable period in the history of Europe: to the 22nd of March, 1945.
"A few hours before that day a small unit of the American Army succeeded in crossing the Rhine over the bridge of Remagen in Germany. The bridge was blown up, and they were cut off from the rest of the army.
"I need not go into detail, as you were in that unit, and know more about it than I do. At that same time, there was a young couple in Burchhausen, a village quite near the bridge, who were expecting their first baby. It was a difficult and dangerous time for them, as the man was a Dutchman and had escaped from compulsory work in Cologne, Germany.
"They were hiding in this little village until their baby would be born, because they thought it would be a reasonably safe place away from direct battle and inquisitive eyes. They could not have been more mistaken.
"As I said, the American Army crossed the Rhine and immediately the place became a battlefield. And, on top of that it became clear that their baby wanted to enter the world. A most imprudent thing at a most inopportune moment. There was no possibility to go to a hospital then, and the father-to-be could not show himself to the Germans. In desperation he tried to get into contact with the Americans, to see if there was a doctor among them.
"This was a dangerous thing to do, as all people not wearing uniforms ran the risk of being shot; and of course he had to convince the Americans that he was not a traitor.
"However, together with two soldiers he searched the trenches and there he found you, Doctor Songer. And, after he had explained everything to you, found you willing to help his wife.
"And, that is where you have heard my voice before. I was that baby. But for you, my start in life would have been a hazardous affair, which as likely as not could have ended fatally.
"My parents were very grateful, because, as an Army doctor, you need not have helped civilians. And on special occasions, like birthdays, the story of my birth and your name were mentioned with gratitude. And now that I am a mother myself, I can understand their feelings still better.
"Therefore I want to thank you most sincerely, and once again give you my very best wishes. I am very glad I can call myself a Doctor Songer baby."
Although Mrs. Schwencke's mother is no longer living, she brought a tape recording to Kansas from her father, Franz Boodt, and it was played at Sunday's appreciation program. In it, the father exclaimed that he would like to make an award to Doctor Songer of a medal of the "Visiting Stork," an insignia worn by Dutch nurses! Mr. Boodt was profoundly moved when he received the letter from the Kenneth Greenes who were searching for the young couple Doctor Songer had helped.
---
Return to:[Lincoln County Kansas Genealogy][Lincoln County Kansas Queries]
---
DO YOU HAVE
QUESTIONS, COMMENTS, CONTRIBUTIONS FOR US?
Bill and Diana Sowers
, Lincoln County Coordinators
Tracee Hamilton, Lincoln County Coordinator
---

Home Page for Kansas
Search all of Blue Skyways
---
Copyright 1997, 1998 by Bill and Diana Sowers