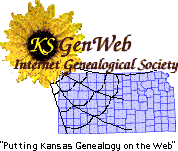 First Christian
Closes After
117 Years
---
Lincoln Sentinel-Republican, 12 December 1996
The First Christian Church of Lincoln held its last service on Sunday, Dec. 8, 1996. The church's pastor, the Rev. Jesse W. James, is retiring and he and his wife Ellen are moving to Upsala, Minn.
The church, which is located across the street east of Lincoln Elementary School, came into being in 1879. Its first pastor was the Rev. Roy L. Hendrickson. Hendrickson's daughter, Alice, 92, remains a member of the church to this day. In 1962, the church joined the Conservative Congregational Christian Church Conference of St. Paul, Minn.
The Evangelical Church of Lincoln is in the process of purchasing the First Christian Church building. Contracts have been signed and Evangelical will take possession on Dec. 11. The closing of the sale is scheduled for Dec. 31.
The Rev. Rob Stefek of the Evangelical Church has been holding worship services at Hall's Memorial Chapel for the past several years. Norma Thompson, a member of the church, commented the congregation was very grateful to Ross Barben for providing a place of worship but they were looking forward to having a church of their own.
The Evangelical Church will hold its first church service at its new location at 319 S. Fourth Street, on Dec. 15.
---
Return to:[Lincoln County Kansas Genealogy][Lincoln County Kansas Queries]
---
Bill and Diana Sowers
, Lincoln County Coordinators
Tracee Hamilton, Lincoln County Coordinator
---

Home Page for Kansas
Search all of Blue Skyways
---
Copyright 1997, 1998 by Bill and Diana Sowers