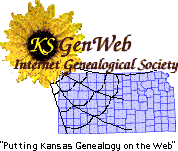 Dr. Hultner's
Good
Deed
---
From the Lincoln Beacon, March 11, 1897
One day just after Dr. Hultner opened up an office in Lincoln, Albert Adamson, or "Dutch" as he is known on the street, ran in to sell him a paper. The boyís eyes, which were very crooked, attracted the doctorís atteniton and he asked the little fellow why he didnít have them straightened. The boy didnít know that it could be done and said that even if it could, his folks were too poor to pay for it. After examining the eyes the doctor found that it was impossible for the boy to identify persons at 100 feet distance. He then told him that if he wanted the eyes straightened he would do the job for him without cost. On Thursday last the operation was successfully performed, Dr. R.F. Bryant administering the chloroform, and now the boy is out with as straight eyes as can be found anywhere. The sight is very much improved and will become perfect. This was an act of charity of the most worthy kind. In speaking of it the doctor remarked that the thought of the boy growing to manhood and going through life with that deformity, which almost ruined sight and yet was so easily cured, was simply unbearable.
---
Return to:[Lincoln County Kansas Genealogy][Lincoln County Kansas Queries]
---
DO YOU HAVE
QUESTIONS, COMMENTS, CONTRIBUTIONS FOR US?
Bill and Diana Sowers
, Lincoln County Coordinators
Tracee Hamilton, Lincoln County Coordinator
---

Home Page for Kansas
Search all of Blue Skyways
---
Copyright 1997, 1998 by Bill and Diana Sowers