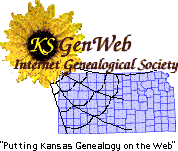 W.N. Renfro
Kills
W.S. Stanley
---
W.N. Renfro kills W.S. Stanley
Both Formerly of Lincoln
The Killing Near Colorado Springs, Colorado
Lincoln Beacon, July 30, 1896
W.N. Renfro came to this locality about 18 years ago, from Missouri, with a wife and a large family of children. His wife died here a good many years ago, and some of the children live in this vicinity now. Renfro has "come and gone" a good deal, but his home has been in or near Lincoln. We believe Renfro to be about 55 years of age, thought he would pass for much younger.
W.S. Stanley came to this neighborhood four or five years ago from Missouri. He lived on a farm in Valley township, a mile south of "the Pat Lyden place," until last spring. He had a wife and three children, one of which was born here. We should suppose that he was about 35 years of age.
About the last of last April Stanley and his family and Renfro went to Colorado together, and since then we have not heard of them until Tuesday last, when C.E. Green of this place received a letter from his brother Fred, who lives in Colorado Springs. The letter contained a lengthy newspaper clipping from which we summarize as follows:
Stanley has been living for three months past in a tent at Half Way, a small place about halfway between Cripple Creek and Colorado Springs. Renfro boarded with him. Both men bore good reputations in that neighborhood, except that it leaked out very lately that Stanley was jealous of Renfro. It is also stated that Stanley has been drinking lately and that there was some evidence that he was not kind to his wife. The latter allegation was not raised against him until the rumors of Mrs. Stanley's intimacy with Renfro.
Last Thursday night a row broke out in the Stanley family. Its cause and extent are indefinite, but while it was in progress Renfro left the premises and spent the night with neighbors. After leaving Stanley's several pistol shots were heard in Stanley's tent, but no one appears to have been hurt and everything was smooth in the morning. Renfro returned to Stanley's for breakfast and dinner Friday.
Renfro was working in the mines and Stanley at different kinds of employment as he could catch it. It is also said that Stanley was making preparations to open a saloon.
Friday afternoon Renfro and a neighbor were talking together a few rods from Stanley's tent when Mrs. Stanley ran out of the tent with her two youngest children, screaming. Renfro and the neighbor both jumped at the conclusion that Stanley was maltreating his wife. The neighbor did nothing, but Renfro pulled off his coat, drew his revolver and ran into the tent. Two versions of what followed are given:
Renfro: I ran into the tent and met Stanley. He had a large knife in his hand and immediately, without any altercation or provocation of any kind, came at me, with his teeth set. I shot him twice in self-defense. He fell and I left the tent at once.
Stanley's little girl, the oldest of the children, tells it as follows: I was in the tent and met Renfro coming in with his pistol in his hand. I pushed him back and he slapped me and began shooting at papa at once.
Renfro was at once taken in custody by bystanders and later by the officials, who put him in jail at Colorado Springs.
Stanley was found lying stretched out upon his face on a low shelf upon which he had fallen, with his feet on the floor. A large knife was grasped in his hand and his face lay upon the knife. Renfro says that he fell upon the knife, which entered his mouth.
The pistol used was a 45-calibre. One shot struck Stanley in the right breast, well up, not far from the neck. The other entered the head behind, on the left side. Neither bullet came out, and only an autopsy could tell where they lodged. Death is supposed to have been instantaneous.
Mrs. Stanley claimed to reporters that her husband never drank or was quarrelsome until he became jealous of Renfro. Of course she claims entire innocence so far as Renfro is concerned.
In Lincoln county Renfro is known as a rough character – not exactly dangerous, but he drank some and was quarrelsome, and was an ugly fighter and hard hitter. He was once convicted here for running a blind tiger in violation of the original prohibitory law.
Stanley while here drank some and is said to have been rather rough though he was not at all bum, drunken or quarrelsome. It is current report and belief south of here that he believed his wife was not true to him, but this was long before Renfro had anything to do with them.
Lincoln Sentinel, 25 May 1899

W.N. Renfro came in from Colorado Wednesday mornning, after being released from the penitentiary, where he had been incarcerated for the killing of Sylvester Stanley, also formerly of this county. Renfro claimed at the time of his trial that the killing was done in self-defense. At the time of Renfro's trial for the killing of Stanley Mrs. Stanley and her little daughter, wanted for principal witnesses, disappeared, causing the state of Colorado much difficulty in its prosecution of Renfro.
---
Return to:[Lincoln County Kansas Genealogy][Lincoln County Kansas Queries]
---
DO YOU HAVE
QUESTIONS, COMMENTS, CONTRIBUTIONS FOR US?
Bill and Diana Sowers
, Lincoln County Coordinators
Tracee Hamilton, Lincoln County Coordinator
---

Home Page for Kansas
Search all of Blue Skyways
---
Copyright 1997, 1998 by Bill and Diana Sowers