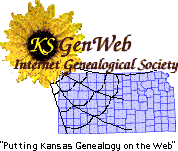 Murder of
John Lyden
in 1875, cont.
---
Lincoln County News, Sept. 11, 1941
An interesting account of the murder of John Lyden in February 1875 appeared in the Western Democrat, published at Lincoln, on March 17, 1875, a copy of which was brought to The New office this week by Everett Ancell.
The main points of the account in the Western Democrat coincide exactly with the account taken from the coroner's record which was the basis for the story in The News Aug. 28, and they were evidently taken down at the inquest. A few additional points of interest are supplied in the Western Democrat, however.
It says that Lyden's house was three or four miles fromj his nearest neighbor and that the well in which his body was concealed was partly filled with stones and covered with a flat limestone slab and timbers. It also carried the notice of a $500 reward offered by the county commissioners for Millard Eaton, together with a description of him as 20 or 21, rather heavyset and dark, and "very green, so much so that any one will notice him."
Eaton's father, his brother-in-law Sherman and Mark Adams were under arrest, the old paper says, but Millard was reported seen last in Salina March 8.
Marshal Combs of Salina, the account states, heard of the murder of Lyden at Salina at 10:30 a.m., immediately suspected Eaton, and rode to Lincoln in the brief space of four hours.
Concerning Lyden, the obituary which appeared in that issue stated that he was 36 years old, a native of Ireland, and that he had been in Lincoln County since 1867 and was almost universally well liked. He was buried by the Patrons of Husbandry, or The Grange, in "Elkhorn cemetery," now abandoned.
---
Return to:[Lincoln County Kansas Genealogy][Lincoln County Kansas Queries]
---
DO YOU HAVE
QUESTIONS, COMMENTS, CONTRIBUTIONS FOR US?
Bill and Diana Sowers
, Lincoln County Coordinators
Tracee Hamilton, Lincoln County Coordinator
---

Home Page for Kansas
Search all of Blue Skyways
---
Copyright 1997, 1998 by Bill and Diana Sowers