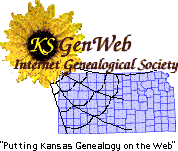 Lincoln Has
First Claim
on Martin Johnson
---
Lincoln Republican, 29 December 1921

The Topeka Capital of Dec. 26 contains an article from the pen of Mr. Martin Johnson, "Jungle Hunting with the Camera." The Capital says in the introduction: Of the men who had gone to the far ends of the earth in search of adventure there is no more picturesque character than Martin Johnson, the Independence, Kan., boy who dreamed of adventure, and found it in the South Seas, etc. etc."
Well, all right, Independence, Kan., we don't blame you for claiming him, but Little old Lincoln, Kan., would like to arise to remark that Martin Johnson was a Lincoln boy long before he was an Independence boy.
In 1888 Miss Emma J. Lewis (now Mrs. Waldo Hancock of Beverly) was teaching the first grade in Lincoln, Kan., schools, and among the rest of the 90 pupils who were in and out of that first grade that year was Martin Johnson, a tot of six years. (Yes, Miss School Ma'am, there were exactly 90 different pupils in the grade that year, though never more than 60 at any one time. Yes, we are sure that you would be driven to suicide with half that number, but Mrs. Hancock seems to have survived the ordeal, as did many, many teachers in that day. We would point with pride to Martin Johnson and his writings as proof that those same pupils did good work, and laid the foundation for a good education, even in those crowded grades.)
Mrs. Hancock taught the first grade during the year 1888-89 then the second grade the year of 1889-90, therefore Martin Johnson was one of her pupils in both first and second grades. There were 17 pupils she had in both grades and Carrie Hawkins, now Mrs. Edgar Baker, who entered second grade when she entered school in the fall of 1889.
Ida Moss, now Mrs. Arthur Allison of Lincoln, and her twin brother Ellis Moss, Bertie Jones who died that year and her sister, Bess, now Mrs. Ted Herman, George Moss of Barnard neighborhood, Bert and Eddie Jones, Inez Beach, Mary O. Smith, now Mrs. L.D. Wooster, Hays, Kan., Fred Rathbun, Salina, Kan., Herbert Bergman, now in government service in [the] Hawaiian Islands, Silas Tremaine, "Buss" LaMont, Nelly Ware, whose father was principal of the schools, Robert Cogswell, older brother of Dan Cogswell, Nellie King, Maude McLain and Carrie Hawkins.
Martin Johnson was the son of J.A. Johnson who owned and operated a jewelry store in Lincoln, and A.L. Miller who worked for him and many other Lincoln people believe that Martin Johnson was born here, and even if he wasn't he was a very small boy when the Johnsons came here. One child of the family died while here and in gratitude for the kindness shown them at that time, Mr. Johnson presented a beautiful silver cup which for many years was in the Methodist church.
So Independence, Kan., please remember that Lincoln has a prior claim to Mr. Martin Johnson. He was, as we remarked before, a LINCOLN boy before he was an Independence boy, and please don't forget it.
---
DO YOU HAVE
QUESTIONS, COMMENTS, CONTRIBUTIONS FOR US?
Bill and Diana Sowers
, Lincoln County Coordinators
Tracee Hamilton, Lincoln County Coordinator
---

Home Page for Kansas
Search all of Blue Skyways
---
Copyright 1997, 1998 by Bill and Diana Sowers