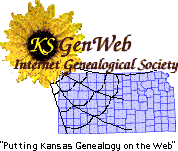 Boards of
Township Officers:
1896
---
From the Lincoln Beacon, Nov. 26, 1896
In the following roll the names of trustees come first, treasurers second, clerks third, justices of the peace fourth, constables fifth, road overseers sixth:

Salt Creek
H.G. Hills, Populist; Charles H. King; F.M. Harbin; George R. White and O. Juker; Joseph Seger and W. Mastellar; Casper Smith, W.A. Sassard, John Dowling, O. Lauderbaugh.

Logan
Rodney Green, Populist; Henry Schroeder; J.B. Workman; S.A. Duree and D.H. Hoyt; N.R. Hill and H.H. Pagan; William Shirley, J.B. Howe, R. Jaske, J.M. Sparks. Colorado
J.M. Chamberlain, Populist; James Nothern; T.W. Wakefield; J.H. Horry and A.N. Cossel; Sherman Morton and C.E. Stover; James Wright, G.G. Clifford, Cal Abbott, C. Ingham. Madison
R.D. Hall, Populist; H. Hoeh; E. Perkins; H. Howell and N.A. Stout; George Farrington and C. Anderson; George Kopf, David McClure, A.C. Dill, C.O. Stevenson. Scott
F.L. Lewis, Republican; A.W. Woody; H.F. Prouty; J.J. Biggs and W.E. Hews; J.A. Hendrickson and J. Watson; E.M. Donovan, John Norton, E.H. Raymond, Daniel Burns. Beaver
R.L. Parker, Populist; M.L. Hammond; John A. Parks; J.R. Hill and George E. Hutchison; George Bird and T.M. Strange; William Kidwell, John Nunn, L.P. Heady, Kirk Anderson. Elkhorn
P.E. Moss, Populist; F. Tiemann; A.R. Hall; George I. Robinson and G.M. Weeks; T.B. Cline and Thomas Ramsey; W.H. Hedrick, Frank Priest, William Labien, Benjamin Walters, T.V. Malone. Franklin
F.C. Buckner, Republican; John Donley; W.L. Meier; Grant Joslyn and Ed Mersinger; John Bolte and Ezra Soldner; V. Mabray, H.S. McGeary, John Kase, W.M. Wright. Battle Creek
H.V. Watson, Populist; F.M. Hobbs; W.M. Manning; W.M. Jones and J.E. Hunter; John Anderson and C.C. Spear; R. Hameaman, J.M. Howell, August Meinhartz, Charles Poston. Marion
S.H. Long, Populist; James Wilson; John Heim; N.M. Hall and Mathew Dillon; John Dudley and M. Sullivan; J.J. Hillman, M. Nelson, J.H. Crawford, Walter VanValkenburg. Indiana
H.C. Askey, Repbulican; D. Vonada; W.E. Marsh; Joseph Jackson and H.T. Graves; Charles Green and James Broker; Benjamin Adamson, P. King, R.L. Gravener, John Ryan. Valley
B.Hurlock, Democrat; Henry Kobbemann; E.C. Walters; William Leinhardt; B. Hurlock; Joseph Kube, John Geisler, N. Hazel. Orange
George Shepard, Populist; C.H. Case; Clarence Patterson; T.J. Timmerman and William McCanles; John Anderson and S.P. Horner; W.M. Green, W. Case, O.S. Sowers, C. Will. Grant
J.L. Nygaard, Populist; John VanLeewen; William Cheney Jr. H.P. Bernhardt and E.C. Coffman; H.P. Nielson and William Mahoney; A.C. Anderson, Ed S. Miller, Herman Gaeger, O. Seibert. Vesper
Samuel Lewis, Democrat; B.F. Loy; Fred Raymeier; Herman Meyer Jr. John Kruse and John Baird; James E. Loy, Henry Beckman, Henry Behrhorst, William Krueger. Golden Belt
William Fisher, Populist; Louis Brust; Samuel Shaffer; H.B. Hosterman and P.O. Mickley; John Rousch and A.M. Grill; Barney Dohe, Fred Piageman, John Kratky, Noah Scott. Cedron
O.V. Stewart, Populist; W.A. Stewart; C.H. Berry; H.W. Leach and J.C. Skiles; Samuel Skiles and Levi Leach; Thomas Stanley, J.E. Porter, James Dengate, R. Williams. Hanover
C.E. Peck, Populist; L.D Kistler; W.M. Grimm; C.E. Wolbach and H.J. Peters; P.M. Kressley and L.D. Frey; H.J. Peters, J. Hickson, J.G. Crist, J.A. Peck.
---
Return to:[Lincoln County Kansas Genealogy][Lincoln County Kansas Queries]
---
DO YOU HAVE
QUESTIONS, COMMENTS, CONTRIBUTIONS FOR US?
Bill and Diana Sowers
, Lincoln County Coordinators
Tracee Hamilton, Lincoln County Coordinator
---

Home Page for Kansas
Search all of Blue Skyways
---
Copyright 1997, 1998 by Bill and Diana Sowers