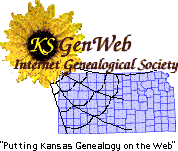 Dr.
Patterson's
Plea
---
Lincoln Republican, March 13, 1902

Editors Republican – Will you kindly allow me to use a small space in your paper? Owing to the fact of the doctors northeast of my place having quit practicing medicine there is quite a strip of territory that is calling on me for medical help, and in order to save valuable time I wish to say through your paper that I cannot possibly handle the new territory. I am not able to respond to the urgent calls of my old customers. And to them I wish to say that owing to may age (I am now passing seventy years) I am compelled to decline all long calls, or drives. Those living on the extreme outskirts of my territory will please not send for me. I frequently come in quite late in the day and am told by my family that there is a call for me to go eight or 10 miles – to come at once – and not being able to go but rather have to go to bed, it makes me feel badly knowing that you expect me to come. For many years I have cheerfuly tried to serve you, but now it is an impossibility to me to do so longer.
Yet I will say that in extreme cases, where the drive can be made in daylight, I would try to serve you. But bear in mind I cannot go out at nights. Your nearby towns are well supplied with young doctors, able and efficient. One year ago I had decided to quit the practice entirely but owing to the entreaties and wishes of my neighbors I have decided to try and serve them yet a little while. But I wish it distinctly understood that my practice must be confined to an area of five or six miles and I cannot go out of nights. Just as soon as a few more young doctors get mobiles [automobiles] my pracitce will be confined to my own family exclusively. My object in writing this is that it may save valuable time. I would to God that I was young again. How cheerfully I would serve you. This is to me is a sad reckoning, but a kind Providence wills it and I submit. I have been with you so long that to me it is a sad parting. How grateful I feel to you all. You have stood by me so well. To your dear children that I have cared for from their infancy say to them that I love all of them.
Dr. Patterson
Yorktown, March 10, 1902.
---
Return to:[Lincoln County Kansas Genealogy][Lincoln County Kansas Queries]
---
DO YOU HAVE
QUESTIONS, COMMENTS, CONTRIBUTIONS FOR US?
Bill and Diana Sowers
, Lincoln County Coordinators
Tracee Hamilton, Lincoln County Coordinator
---

Home Page for Kansas
Search all of Blue Skyways
---
Copyright 1997, 1998 by Bill and Diana Sowers