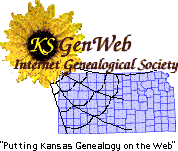 Poor Farm
Statistics
In 1897
---
Lincoln Sentinel, 14 January 1897

James O. Green was admitted from Marion township, W.M. Smith, trustee, May 16, 1896; he is 36 years old, and was born in Missouri. Rhoda Brooks, another of trustee Smith's protégée, is 40 years old, and came from Ohio. Trustee Parker of Beaver township took Jno. Dane to the farm. Dane is 80 years old. Another aged person on the farm is John Schroder, who is 83 years of age, and was born in Germany. He is an Indiana township subject and was taken to the farm by trustee Askey. Trustee Becker of Vesper township brought James Coyne, 78 years of age, an Emerald Isle subject, to the farm. O.V. Stewart, trustee of Cedron township, brought Mary Cordwell, age 60, to the farm. Trustee Hurlock, of Valley, took John Kube, aged 59, nativity, Austria, June 16, 1896. July 25, 1896, Rhoda McKinney, aged 60, born in New Hampshire, was taken to the farm by Trustee Spear of Battle Creek township. The oldest inmate of the farm is Sophia Johnson, taken to the farm Aug. 12, 1896, by O.N. Green of Elkhorn township. She is 85 years of age and was born in Sweden. Anna Bell, aged 75, was taken to the farm from Logan township by Trustee Buttermore, on Oct. 7, 1896.
Wm. Doty, Superintendent of the poor farm, made out his report Jan. 7, 1897, at which time John Kube and John Schroder were out on a visit. Rhoda McKinney has been removed to the insane asylum, and Sophie Johnson has been taken away by friends.
For the quarter ending Dec. 31, 1896, Superintendent Doty expended for poor farm supplies, $72.87.
---
Return to:[Lincoln County Kansas Genealogy][Lincoln County Kansas Queries]
---
DO YOU HAVE
QUESTIONS, COMMENTS, CONTRIBUTIONS FOR US?
Bill and Diana Sowers
, Lincoln County Coordinators
Tracee Hamilton, Lincoln County Coordinator
---

Home Page for Kansas
Search all of Blue Skyways
---
Copyright 1997, 1998 by Bill and Diana Sowers