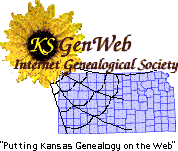 Rees Brothers'
Mill
Leased
---
Lincoln County News, Feb. 8, 1934
For the first time in almost 64 years the Rees mill here is being operated by someone not a member of the Rees family. The Rees brothers, Elias, M.J. and Howard, grandsons of Elias Rees, who established the mill in 1870 and present owners, have leased the property to D.D. Nuss and S. Schandeler, who took charge of it last Thursday.
Nuss and Schandeler are experienced millers who operated the Downs mill until it was destroyed by fire about two months ago, and they will continue to make Old Abe flour and the other products for which the Lincoln mill is known, as well as the flour they made at Downs before that mill burned.
The first mill here was built by Elias Rees in 1870. He also operated a sawmill and out of the native cottonwood he sawed all the dimension timbers he used in erecting the present building eight years later. He died in 1882 and his son, L.J. Rees, operated the mill until his death about 18 years afterward. After his death his sons owned and operated the mill until they leased it last week.
---
Return to:[Lincoln County Kansas Genealogy][Lincoln County Kansas Queries]
---
DO YOU HAVE
QUESTIONS, COMMENTS, CONTRIBUTIONS FOR US?
Bill and Diana Sowers
, Lincoln County Coordinators
Tracee Hamilton, Lincoln County Coordinator
---

Home Page for Kansas
Search all of Blue Skyways
---
Copyright 1997, 1998 by Bill and Diana Sowers