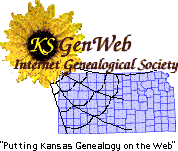 Rev.
Hendrickson
Retires
---
Lincoln Republican, July 22, 1954
Rev. R.L. Hendrickson will deliver his final sermon to his congregation next Sunday as the regular pastor of the Congregational Christian church. He has been pastor of the church for 25 years.
Rev. Hendrickson's friends will undoubtedly be present for this occasion. During his long service to the Lincoln church, he has made many friends who have been loyal through the years. It is unusual in this modern age to find a minister staying in one place so long, and the fact that Rev. Hendrickson has done so is a tribute in itself concerning the respect and affection that his congregation has for him.
The new minister of the Congregational Christian church is Rev. Noah Unruh, who comes to Lincoln from Sedwick, Kan. Rev. and Mrs. Unruh and their two daughters will be moving to Lincoln soon and will live in the church parsonage which is about a block south of the church. Rev. Unruh will deliver his first sermon as pastor of the church on Aug. 1.
---
Return to:[Lincoln County Kansas Genealogy][Lincoln County Kansas Queries]
---
Bill and Diana Sowers
, Lincoln County Coordinators
Tracee Hamilton, Lincoln County Coordinator
---

Home Page for Kansas
Search all of Blue Skyways
---
Copyright 1997, 1998 by Bill and Diana Sowers