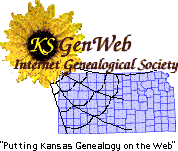 The Location
of
Rocky Hill
---
From the Lincoln County News, March 20, 1873

We donít wish to have the impression go forth to the world that Lincoln Center is the only town in Lincoln County by any means. Rocky Hill, about three miles east of here, is the first village the traveler up the Saline beholds after leaving Salina, and has the essential elements of becoming quite a business point some day, being blessed with an excellent water power. A good grist mill, the only one yet completed in the county, is enjoying all the prosperity its capacity will permit, and the town has a good store in full blast, a blacksmith shop, &c. Fiftteen miles west of here, a new town called Pottersburg in honor our our county clerk, its parent and benefactor, has been started, and from the nature of its location is destined to become a town of some importance, having for its support one of the richest agricultural districts in the county. Mr. J.M. Putney is the pioneer merchant of the town.
---
Return to:[Lincoln County Kansas Genealogy][Lincoln County Kansas Queries]
---
DO YOU HAVE
QUESTIONS, COMMENTS, CONTRIBUTIONS FOR US?
Bill and Diana Sowers
, Lincoln County Coordinators
Tracee Hamilton, Lincoln County Coordinator
---

Home Page for Kansas
Search all of Blue Skyways
---
Copyright 1997, 1998 by Bill and Diana Sowers