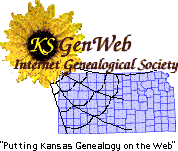 Dedication of
Scout Cabin
in Lincoln Park
---
Lincoln County News, 18 May 1939

The new Scout cabin in the City park will be dedicated Sunday afternoon with Fr. D.B. Mulvihill, pastor of St. Patricks church, making the dedicatory address. Other speakers on the program include T. Allen Beatty and D.E. Seals of Topeka and Howard Santry of Salina, NYA officials.
The cabin, a native sandstone building, was built by NYA workers. The Lions club sponsored the raising of local funds and the NYA furnished the labor, while several famers around Lincoln donated the rock.
The ceremony Sunday will begin with two band selections and the singing of "America" by the audience. Rev. C.E. Spalding of the Methodist church will make the invocation, and the NYA officials and Miss Lucretia Scholer will make short talks, followed by a response for the city by John J. McCurdy.
The Girl Scouts will raise the flag and the Boy Scouts will deliver the flag salute.
At the filling of the cornerstone, Ivan Dale Lyon, junior assistant scoutmaster, will read the roll of members, officers and leaders. Merle Hogg will place other documents in the cornerstone.
Lois Breazier will read the Girl Scout law and Barbara Anderson will read the names of members, officers and leader, which will be sealed in the cornerstone.
After the dedicatory address, there will be speeches of acceptance by J. Rex Stevens, member of the Lions Scout committee and by Mrs. W.G. Wilson, Girl Scout leader, benediction by Fr. Mulvihill, and the singing of "The Star-Spangled Banner." Floyd Porter will act as master of ceremonies.
---
DO YOU HAVE
QUESTIONS, COMMENTS, CONTRIBUTIONS FOR US?
Bill and Diana Sowers
, Lincoln County Coordinators
Tracee Hamilton, Lincoln County Coordinator
---

Home Page for Kansas
Search all of Blue Skyways
---
Copyright 1997, 1998 by Bill and Diana Sowers