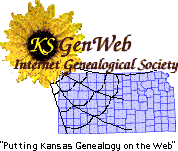 Five Generations
of Shaver Women
Mark Birthday
---
Lincoln Republican, 20 April 1905
(A photograph accompanied this article but the transcriber was unable to get a good copy of it.)
The 84th birthday anniversary of Mrs. Elizabeth Shaver, who is the central figure of this group, was celebrated in this city on April 4 at the home of Mrs. M.A. Allison, who is the eldest daughter of Mrs. Shaver and with whom the venerable old lady has been making her home for a few years. A large number of her children and grandchildren were present with well-filled baskets to participate in the very pleasant occasion.
Mrs. Shaver has been a resident of Lincoln county for more than 30 years, and of her nine living children, six of them are residents of the county. She has 41 grandchildren, 36 great-grandchildren and two great-great-grandchildren. Three of her sons were in the Civil War, two grandsons in the Spanish war and one great-grandson in the civil service in the Philippines.
The accompanying cut herewith represents Grandma Shaver as the mother of a family of five generations. The picture was taken at the anniversary celebration and includes Mrs. M.A. Allison, Mrs. Wm. Stewart of Ellsworth county, Mrs. Byrl Rigney and little daughter, all being the eldest child in the direct line of descent from Grandma Shaver.
The old lady has possessed an excellent memory for the stirring events of a long lifetime and talks most interestingly thereof. Until within the last two weeks she has been in excellent health and has been doing much fancy work. The members of the family present presented to her on this anniversary day a beautiful cane rocker and footstool.
Since the foregoing was prepared, we learn that Grandma Shaver is dangerously ill. [Mrs. Shaver died on 24 April 1905.]
---
Return to:[Lincoln County Kansas Genealogy][Lincoln County Kansas Queries]
---
DO YOU HAVE
QUESTIONS, COMMENTS, CONTRIBUTIONS FOR US?
Bill and Diana Sowers
, Lincoln County Coordinators
Tracee Hamilton, Lincoln County Coordinator
---

Home Page for Kansas
Search all of Blue Skyways
---
Copyright 1997, 1998 by Bill and Diana Sowers