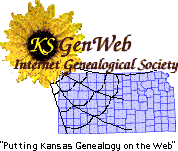 Snowstorm
of
1912
---
Lincoln Sentinel, Feb.29, 1912
This section of the country was visited by one of the heaviest snows it has had for many years. It started to rain last Saturday evening and continued at intervals all night. Early Sunday morning it turned into snow and by day light there was a little skiff of snow on the ground. The snow continued to fall and with day break the wind started to blow and by noon it was so thick you could not see across the street. It kept it up all day and most of the night, the wind was still blowing Monday morning but the snow was not drifting very much at that time. The streets and walks were so badly drifted that it was almost impossible to get through and the schoools were dismissed because but very few could get through.
The snow was drifted in the street about five feet deep and was so heavy on the north side of the street that some of the awnings fall down and others had to be taken down. Telephone wires were down at many places. The railroad service was demolished on all lines.
---
Return to:[Lincoln County Kansas Genealogy][Lincoln County Kansas Queries]
---
DO YOU HAVE
QUESTIONS, COMMENTS, CONTRIBUTIONS FOR US?
Bill and Diana Sowers
, Lincoln County Coordinators
Tracee Hamilton, Lincoln County Coordinator
---

Home Page for Kansas
Search all of Blue Skyways
---
Copyright 1997, 1998 by Bill and Diana Sowers