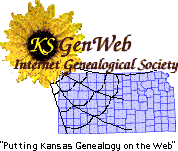 Dr. Songer
Announces
Retirement
---
From the Lincoln Sentinel-Republican, April 30, 1981
After 41 years in the practice of medicine at Lincoln, the doctor's notice is brief: "I regret to inform you that my office will be closed permanently and I will stop seeing patients June 1, 1981," it begins.
Thus an era at Lincoln is drawing to a close.
Doctor Herbert L. Songer, M.D., commented this week that the retirement date is later "by a year or two" than he had planned. After Darlene and he were married, "circumstances" delayed the announcement made officially last week:
"I will retire as of June 1, and Darlene and I plan to move to Abilene sometime in the summer."
Mrs. Songer herself retired in January of 1978 after more than 45 years' service in her profession as Registered Nurse. The last 33 years of her career were served at Abilene Memorial Hospital, 20 years of which she was Director of Nursing. She was on the nursing staff of Miltonvale and Junction City hospitals also during her career, did private duty nursing, and in the early years, helped deliver many babies in homes while living at Miltonvale, the doctor said.
Here in her hometown – Lincoln – Mrs. Songer, the former Darlene Hundertmark, was surgical nurse for the late Dr. Malcolm Newlon.
"Now she says that she has worked harder since than before retirement," he teased.
In their retirement, the Songers have a yen to do some traveling – like a "slow boat to Alaska" and a trip to the northwest. The two look forward to the pleasure and relaxation of uninterrupted work in their yard and just goin' fishing – Darlene is the better fisher, he admitted. Also in the offing are those tantalizing books on crafts, shelved for no one knows how long – there'll be time to open them, to try his hand.
Not surprisingly, Doctor Songer also stated that he will be doing relief work for other doctors, including Dr. Mary Luidens who is expected to begin her practice at Lincoln in mid-summer.
For many years Herb Songer has been the Lincoln County Health Officer and the County Coroner. He has a 25-year pin representing his membership in the Lincoln Lions Club.
It was just a year ago next month that the Doctor Songer Appreciation Day took place at Lincoln, a celebration attended by serveral thousand people who gathered to pay tribute to their doctor and friend.
The community regrets, too, that is is time for the doctor to retire. With the realization that he has devoted so many years of his life to residents of this community, state and nation as an outstanding citizen, soldier and phsycian, these people wish the worth doctor a full measure of good health and joy in his well-deserved retirement.
---
Return to:[Lincoln County Kansas Genealogy][Lincoln County Kansas Queries]
---
DO YOU HAVE
QUESTIONS, COMMENTS, CONTRIBUTIONS FOR US?
Bill and Diana Sowers
, Lincoln County Coordinators
Tracee Hamilton, Lincoln County Coordinator
---

Home Page for Kansas
Search all of Blue Skyways
---
Copyright 1997, 1998 by Bill and Diana Sowers