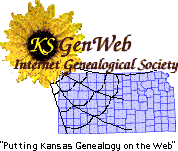 Bessie A. Stanley's
Thanksgiving
Poem
---
Lincoln Republican, 28 November 1907

"For All These Things"
For the dew upon the clover and the foam upon the spray;
For the lark's clear burst of music, for the light of breaking day;
For the gladness of the springtime and the hope and joy of youth;
For the gleams of things afar off and the golden hits of truth;
For the things we hope to conquer and the hills we mean to climb;
For the shining crowns of glory that we mean to wear in time;
For youth's path of fame and honor that our Fancy's feet have trod;
For the hope, the joy, the promise – we thank Thee, O, our God!


For the splendor of the noonday and the glory of its sun;
For the heights of Life's fulfillment and the wayside station won;
For the labor and the waiting – for the weary testing time;
For the love that gladdens, crowns us when our life is in its prime;
For the burden and the strength to go bearing to the end;
For the best gifts man is grasping – for lover and for friend;
For the tasks that wait us daily, for the will to win and plod;
For the promise and thy presence, we thank Thee, O, our God!


For the tenderness of evening and the deepening shades of night;
For the slopes that lie to westward when we reach and pass the height;
For the brighter hues of Autumn that with beauty veil decay;
For the kindly snows of winter that the bleakness hides away;
For life's joys and for its sorrows; for its triumphs and its tears;
For its sunshine and its shadows, for the mountain and the cold;
For life and all that living means—we thank Thee, O, our God!

---
Return to:[Lincoln County Kansas Genealogy][Lincoln County Kansas Queries]
---
DO YOU HAVE
QUESTIONS, COMMENTS, CONTRIBUTIONS FOR US?
Bill and Diana Sowers
, Lincoln County Coordinators
Tracee Hamilton, Lincoln County Coordinator
---

Home Page for Kansas
Search all of Blue Skyways
---
Copyright 1997, 1998 by Bill and Diana Sowers