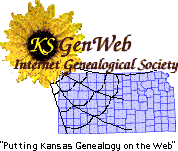 St. John
Lutheran
Church History
---
St. John Lutheran Church to celebrate centennial in August
From the Lincoln Sentinel-Republican, July 23, 1981
The St. John Lutheran congregation is joyously planning a reception, a catered dinner, special music and worship services Aug. 8 and 9 in observation of the church's centennial anniversary. The general public is cordially invited to attend all centennial observances. …
A keepsake booklet has been prepared by a church committee in commemoration of the centennial anniversary, tracing the history of St. John Church down through the years, beginning in 1870 with mention of the Rev. C.H. Lueker of Lyons Creek stopping to preach near Lincoln, and of the services held in the Pleasant Valley School south and west of the present church soon afterward.
On Aug. 21, 1881, the congregation was formally organized and the constitution signed. The first church building, a rock structure about 23 by 44 feet, was dedicated in 1882, the charter listing First Evangelical Lutheran St. Johannes Church, the Rev. C. Robert Kaiser, Russell, the first pastor. A year later the Lutherans founded a school.
An increasing membership of new settlers made further expansion necessary, and in 1893 a church and school was planned by the congregation which had added the first parsonage just a few years before. The first frame church was constructed in 1894.
The memory booklet notes that in the period from 1889 to 1899, a time historically known as a hard years, the industrious, determined congregation built a new parsonage, a new church, a new school, a new teacherage and added the expenditure of a salary for the new teacher.
At the turn of the century, a first church bell was dedicated, a new pipe organ installed, school picnics were regularly held at Suelter's Grove, a windmill was placed by the parsonage, the Ladies Aid and choir were organized.
In 1911 St. Paul Lutheran Congregation was organized and some members from the congregation transferred and were assisted in the building of the St. Paul church.
Lightning struck the frame edifice in 1935 and it was completely destroyed by fire. On Oct. 25, 1936, the present structure was dedicated, a new bronze bell hung in its tower.
Improvements have continued over the years, with the new $69,000 educational building dedicated in 1975, just a year after the Rev. Gerald T. Radtke was installed as pastor. The Lutherans constructed a new parsonage just this year.
The congregation is anticipating a good turnout of friends from away and from within the community as the centennial schedule opens.
---
Return to:[Lincoln County Kansas Genealogy][Lincoln County Kansas Queries]
---
DO YOU HAVE
QUESTIONS, COMMENTS, CONTRIBUTIONS FOR US?
Bill and Diana Sowers
, Lincoln County Coordinators
Tracee Hamilton, Lincoln County Coordinator
---

Home Page for Kansas
Search all of Blue Skyways
---
Copyright 1997, 1998 by Bill and Diana Sowers