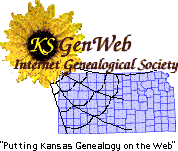 Malcolm Robison's
Secret
Stone
---
Lincoln County News, March 19, 1936
When Malcolm Robison moved away from his farm about five miles northwest of Lincoln back in the '80s he apparently took with him a secret that nobdy even wanted to known till now. It has been partly unraveled and with most of the evidence remaining it will probably be completely unraveled sooner or later.
Robison was a stonecutter and a good one, as well as a farmer. There are at least six tombstones in the Lincoln Cemetery erected in the early '80s that still bear evidence of his art. His carvings of the clasped hands and the flowers that were popular ornaments on tombstones at that time are second to none. His lettering was artisitc and one stone engraved entirely in German is proof of his versatility.
But the most curious and mystifying thing about Robison's career as a maker of tombstones is that source of the stone he used. It is known, since a few people have taken an interest in it, as the "Robison marble," although it is not a true marble. It seems to be a sandy, crystalline limestone closely related to the local "quartzite," but with more of a stratified texture which Robison took advantage of to produce a beautiful grained surface in his work. The stones in the Lincoln Cemetery still have that grained marking and the stone is so hard and so resistant to weather that it has far outlasted marble stones of the same age, all of the lettering on the Robison stones still being clear and legible.
When the problem of finding a satisfactory stone to use in the marking of the old townsite of Abram and the site of the Moffitt Indian massacre southeast of Lincoln came up recently the Robison marble was remembered and a search started for it. After a couple of false starts, Grover Lyne and Charley Mannel found an outcropping of it near the place where Robison used to live, but the outcropping is from one inch to two inches thick, while the vein used by Robison must have been at least five inches thick.
The vein occurs just above the "sharktooth limestone," probably 50 to 75 feet below the "fencepost limestone." A piece of it dressed and polished indicates that it is the same kind of stone that Robison used. It takes a good polish, although Robison evidently never polished any of his tombstones, and the brown markings on light grey make it an attractive stone, much harder and more durable than common limestone.
Thin slabs of the stone can be used in marking the two memorials, if not in concrete or slabs of more plentiful rock, but where did Malcolm Robison find the thick slabs of "marble" which he used in his early-day tombstones? It is said by those who remember Robison that he never told anybody the secret and that he took it with him when he left Lincoln County, but he surely didn't use all of the thick stone in making a few tombstones, so somewhere in the limestone hills of Lincoln County is the answer.
---
Return to:[Lincoln County Kansas Genealogy][Lincoln County Kansas Queries]
---
DO YOU HAVE
QUESTIONS, COMMENTS, CONTRIBUTIONS FOR US?
Bill and Diana Sowers
, Lincoln County Coordinators
Tracee Hamilton, Lincoln County Coordinator
---

Home Page for Kansas
Search all of Blue Skyways
---
Copyright 1997, 1998 by Bill and Diana Sowers