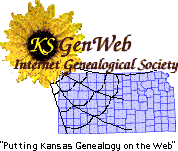 Sunnyside
School
History
---
"Sunny Side reunion set for May 28"
From the Lincoln Sentinel-Republican, May 19, 1983
The stout bonds of everlasting friendship and fond memories of school days at Sunny Side School will bring alumni of the country school together for a reunion in Lincoln May 28.
Former teachers, students and friends of the school, once situated some seven or eight miles north and east of here, are invited.
In a search through records at Lincoln County Courthouse, Mrs. Carrie (Louder) Larsen learned that Sunny Side opened its doors for the first term in 1892-93. At that time the term was of six months' duration, and the teacher's salary was $33 per month. Thirty-three pupils harkened to the opening bell. Through the ensuing 54 years until it was closed in 1946, some 58 teachers taught at the rural schoolhouse. Mrs. Edith Goodell bought the building when the school was phased out, and Mrs. Larsen believes that Joe Wolford then bought the building and had it moved for use on the Pepper farm.
Dorothy Simpson, Barnard, tuaght seven years at Sunny Side, the longest time of any teacher on record.
Mrs. Larsen reminisced about Sunny Side School this week:
"The fresh morning air was the only air conditioning we had there, and a nice black stove centered in the room furnished the heat.
"Students carried their lunches to school, and the last day of school was a big basket dinner event, followed by a ball game."
She said that the teacher opened each day devotions and music, then studies began. At one time, she said, church services were held in the building.
"Recently I drove back by the site of the simple little schoolhouse of my childhood. I remember hearing the sound of the school bell. Wild flowers dot the rich green countryside of our school yard now, and I cherish the memories of loved ones and friends, schoolmates now scattered across the states. I feel a deep sadness that the school house is gone. All of us who attended school there have memories that are precious to us."
Sunny Side friends met in 1983, with about 50 in attendance.
---
Return to:[Lincoln County Kansas Genealogy][Lincoln County Kansas Queries]
---
DO YOU HAVE
QUESTIONS, COMMENTS, CONTRIBUTIONS FOR US?
Bill and Diana Sowers
, Lincoln County Coordinators
Tracee Hamilton, Lincoln County Coordinator
---

Home Page for Kansas
Search all of Blue Skyways
---
Copyright 1997, 1998 by Bill and Diana Sowers