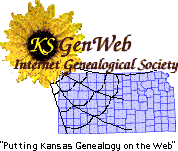 Union
Valley
Cemetery
---
Lincoln Beacon, April 8, 1880
This brief history of Union Valley Cemetery – formerly known as Pinon – was found in the Pinon correspondent's submission to the Lincoln Beacon of April 8, 1880.
Five years ago, there had been but three persons buried in this vicinity; the wife and child of James Donovan, Esq., on his premises, and a child of James Hall, somewhere near his former residence. Mr. J.P. Morgan was buried near Mrs. Donovan. Immediately after the death of Mr. Morgan, some of our citizens, feeling the necessity of having a properly located graveyard, applied to Alex. Lewis for the donation of a site on the northeast corner of section 21, town 10, range 7, which is now the Center of Scott township, and on the way from Lincoln to Beloit; a handsome location, on a gentle elevation. It now contains the remains of a number of children and five adults – three males and two females. Mrs. Morgan had her husband's remains placed there. The last one buried there, was that sterling Republican, and upright citizen, Dr. C.B. Mills. The two ladies, Mrs. Harper and Mrs. Feaks [Feakes], were both natives of England.
Mrs. Harper would be Alice B. Harper, who died June 23, 1879, and was the wife of J.L. Harper. Mrs. Feakes' full name was Mary A. Feakes. She was born Nov. 1, 1857, and died Feb. 25, 1880. Not long after this article was written, her twin daughters died and were buried at Union Valley as well. Mary Feakes' husband was Thomas, who died in 1938 and is also buried there.
There is a marker for a P. Morgan, with no dates. But a sign at Union Valley Cemetery indicates it was founded in 1878, which helps place the death of Mr. Morgan.
It is not known where the Donovans mentioned above, or the Hall child, are buried.
Directions to Union Valley Cemetery: From the junction of Kansas highways 14 and 18 at Lincoln, go north on Highway 14 to the Barnard turnoff (9.5. miles). Turn east (right), go three miles, then turn south (right). The cemetery is one mile down the dirt road, on the west (right) side of the road.
---
Return to:[Lincoln County Kansas Genealogy][Lincoln County Kansas Queries]
---
DO YOU HAVE
QUESTIONS, COMMENTS, CONTRIBUTIONS FOR US?
Bill and Diana Sowers
, Lincoln County Coordinators
Tracee Hamilton, Lincoln County Coordinator
---

Home Page for Kansas
Search all of Blue Skyways
---
Copyright 1997, 1998 by Bill and Diana Sowers