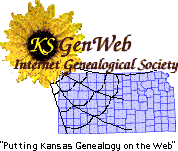 Vesper's
75th
Anniversary
---
Lincoln Sentinel-Republican, Nov. 1, 1951
In connnection with the observaance of the 75th anniversary of the Vesper Presbyterian church, held at Vesper last Sunday, the following bit of early history of the settlement of the community in and around Vesper will be of intenrest. Duane Cheney spent a good deal of time and research in compiling the data in regard to the history of the Vesper Presbyterian church, and this brief account of the settlement of the community adjacent thereto, and his efforts will be appreciated by all the older residents as well as those who are interesetd in the early history of Lincoln county:
Settlement was begun in Vesper teritory in 1869. It is a tradition that a battle occurred in 1868, at Lone Rock, three miles south of Vesper, between the Indians and some railroad employees, but it is impossible to find anyone who knew the particulars of this matter.
When the settlement was once started the country filled up rapidly, and by 1872 all the government land was taken. Wm. B. Cheney, father of Joseph E. Cheney, was the first settler. The Middlekauff family was the second, and they came when there was only one house between Lincoln and Vesper. Other settlers were A.W. Lewis, H.S. Steele, Mr. Schofield, Troups, Hickeys, John Toole, Wm. Bair. Mr. Schofield's place was the objective point of all newcomers upon first reaching this part of the country.
The first school was taught at H.S. Steele's in an old log house on the present Henry Mueller farm. The Vesper post office was established in 1873 and moved around the neighborhood for some years. The first post office was also kept at the H.S. Steele home, then in turns at the homes of the following people: Robert Lewis, John Stein, J.P. Harmon, Mrs. Robert Lewis, whose husband had died in the meantime.
In 1888 the railroad came through and for a new months the station was called Nemo, but the post office was moved down near the station and the name changed to Vesper. The old settlement is still referred to as Old Vesper, and the cemetery was never moved from that location. The first schoolhouse built in the new Vesper site was just south of the depot. The town of Vesper continued to grow and the need for larger places of worship was seen so two new churches were built -- the Catholic and Presbyterian. The latter was built by a poular subscription and donations, and is used by all Protestant denominations.
---
Return to:[Lincoln County Kansas Genealogy][Lincoln County Kansas Queries]
---
DO YOU HAVE
QUESTIONS, COMMENTS, CONTRIBUTIONS FOR US?
Bill and Diana Sowers
, Lincoln County Coordinators
Tracee Hamilton, Lincoln County Coordinator
---

Home Page for Kansas
Search all of Blue Skyways
---
Copyright 1997, 1998 by Bill and Diana Sowers