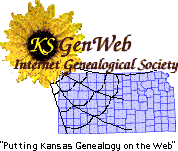 Lincoln County


Veterans Memorial

The monument, located on the southwest corner of the Courthouse lawn, was dedicated in 1999.
---

World War I
Duane Altman
Earl Buckworth
Grant Cassel
Earl E. Deberry
Ralph Flint
Francis Healy
Harry Heim
William Keeler
Arthur Knox
Earl Lyon
William Melrose
Lyle Morton
Ortwin G. Mueller
Francis E. Parsons
Gladwin M. Saunders


World War II
Oscar H. Bird
Evert C. Bolte
Gerald Borgstadter
Louis W. Breazier
Joseph E. Brown
Everard "Jack" Bunch
Wayne I. Case
Herbert Cromwell
Eugene Dill
Charles Dowlin
Daniel A. Dyer
Leo H. Feldkamp
Dennis Geering
Eldon Gier
Charles Lee Guy
Eugene Harbin
Eugene Harper
Earl E. Henry
Howard P. Hodge
Darrell L. Howard
Elmer King
Paul L. Long
Darrell D. Loy
Donald "Bud" Mabry
Kenneth J. Markley
Jack R. Moss
Justice Murer
Hugh G. Myers
William Ellis Nelson
Frederick B. Oetting
Kenneth G. Pagan
Richard C. Paull
Frank Sheppard
Floyd Sherrell
Carl F. Smith
Charles Squires
Jay Stevens
Ivan V. Strange
Charles Thayer
Keith Vague
Bennie Walters
Henry Watson
Preston Weathers
Keith D. White


Korea
Lloyd Holman
Dale L. Kobbeman
Ralph L. Parks
Robert L. Smith


Vietnam
Lannie Anderson
Merle E. Jones
Steven Mueller
Ronald D. Schulz


Cold War
Everett D. Harris
Charles F. White

---
Return to:[Lincoln County Kansas Genealogy][Lincoln County Kansas Queries]
---
DO YOU HAVE
QUESTIONS, COMMENTS, CONTRIBUTIONS FOR US?
Bill and Diana Sowers
, Lincoln County Coordinators
Tracee Hamilton, Lincoln County Coordinator
---

Home Page for Kansas
Search all of Blue Skyways
---
Copyright 1997, 1998 by Bill and Diana Sowers