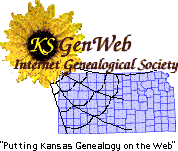 A.W. Woody
Family Prepares
To Leave the County
---
Lincoln Sentinel, 17 March 1898

Mr. A.W. Woody, of near Barnard, was a caller at this office Tuesday, for the first time since we have had it. While he says, "I never subscribed for the paper, I took it from the post-office, read it, liked it and now I want to pay for it. I did not like its politics, but the children liked the paper." Mr. Woody and family will leave this county as soon as one of his sons who is sick recovers sufficiently to permit traveling. This family of Woodys has lived here for 11 years, and they go to Portland, Ore., for the purpose of locating permanently, Mr. Woody is a Georgian by birth, but at the breaking out of the rebellion he lived with his father in Tennessee, where he became a soldier in the federal army. His father was, perhaps, the only man ever tried and acquitted for treason against the Southern Confederacy. Mr. Woody comes of fighting stock, his grandfather having been an officer in the American army during the war of the revolution, but he says he can't wage successful battle against Kansas crop failues and constant sickness, which has been chief of his recent tribulations. While their friends will dislike to see them leave Kansas, everybody will be pleased to learn of their success wherever they may locate.
---
Return to:[Lincoln County Kansas Genealogy][Lincoln County Kansas Queries]
---
DO YOU HAVE
QUESTIONS, COMMENTS, CONTRIBUTIONS FOR US?
Bill and Diana Sowers
, Lincoln County Coordinators
Tracee Hamilton, Lincoln County Coordinator
---

Home Page for Kansas
Search all of Blue Skyways
---
Copyright 1997, 1998 by Bill and Diana Sowers