The lookup pages in the USGenWeb Project have been one of the most popular aspects of the county pages, however, most of the lookup pages have been removed because of copyright concerns.
Now we have to worry about the WIPO Treaty.
Please take a few minutes to visit the following sites and read about the Treaty and the possible ramifications on your genealogical research.
The WIPO Treaty
by Don Spidell
I have included all of the gif files here for your convenience in showing your support for the "Lookups Are Fair Use" campaign and against the WIPO Treaty. Feel free to put them on your pages on the Skyways server. If your pages are not on the Skyways server, please save them to your hard drive and upload them to your server.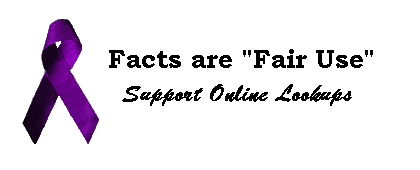 ../images/lkup_gif/lukup2.gif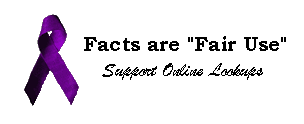 ../images/lkup_gif/lukup3.gif


../images/lkup_gif/lukup4.gif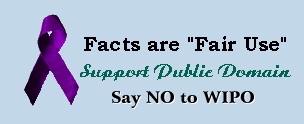 ../images/lkup_gif/wipo.jpg